Guests
Do you love seeing the faces behind your waifu or husbando? Are you fascinated by the people who make the manga, anime, and stories you love so much? Will that official merch you bought be perfect once it's signed? Do cosplayers and their constant transformations fascinate you enough that you want to see them in real life? Our Guests Events give you the chance to meet international stars, learn from them, be inspired, and take home memories you can only get at SMASH!
Our guest lineup for 2019
Minori Chihara
Singer (I ♥ anisong)
Minori Chihara is a voice actress and recording artiste.
In 2004, she made her voice acting debut playing the character Aya Natsume in the anime series 'Tenjou Tenge'. She started gaining tremendous attention when she got the role of Yuki Nagato in the popular anime 'The Melancholy of Haruhi Suzumiya' in April 2006.
Since then she has performed in many roles, including Chiaki Minami in 'Minami-ke', Kagura Tsuchimiya in 'Ga-Rei -Zero-' and Horizon Ariadust in 'Horizon in the Middle of Nowhere', amongst others.
More recently, she has been cast in the varying roles, including the elder sister-type Kaori Nakaseko in 'Sound! Euphonium', a quiet character, Erica Brown, in 'Violet Evergarden' and a lively character, Nami, from 'Full Metal Panic IV'. With a strong desire to continually improve her voice acting talents, she wants to challenge a greater range of roles.
She developed an interest in folk songs in her youth, after being influenced by her father, who often sings and plays the guitar while at home, and became a huge fan of the singer-songwriter Yutaka Ozaki in her middle school years. In high school, she decided to become a singer, after having performed in front of her school in a karaoke competition during the school's culture festival, and even performed on the streets after making her debut as a voice actress. Meeting people through music and seeing their smiles has become her source of energy. Beginning from live houses, event halls, and scaling up to the Nippon Budokan and Saitama Super Arena, she has
reached a milestone of 100 solo concerts in August 2017.
In recent years, she has received multiple offers to perform at overseas events, including from North America and various Asian countries. She is very excited to expand her reach and perform overseas, with the dream of being able to do an overseas concert tour someday.
Nano
Singer (I ♥ anisong)
A Japanese bilingual singer born in New York. In 2010, nano began sharing English covers of Japanese songs on sites such as YouTube and quickly received a positive response from viewers around the world. In March 2012, nano made her professional debut with the release of her 1st album "nanoir". "nanoir" ranked 10th on the Daily Oricon Charts on its first day of release. In 2015, her 3rd studio album "Rock on." was released, which reached 4th on the Oricon Daily Charts, creating a big movement in the field of J-pop.
Following the debut in 2013, nano held her first Live Concert "Remember your color." at the Shinkiba Studio Coast, which sold out 2,500 tickets on the first day tickets were available. A national tour followed quickly after, and nano has since been actively holding concerts both in Japan and internationally. In 2015, nano held her first concerts in Germany and Taiwan.
In 2018, a sold out concert of 2,800 people was held in San Jose, America, nano's first concert held in her native America. nano continues to reach out beyond international borders, connecting people around the world through music.
Konomi Suzuki
Singer (I ♥ anisong)
Born on November 5, in Osaka Prefecture.
After winning Animax All-Japan Anisong Grand Prix, she made her debut with "CHOIR JAIL" at 15 years of age, with lyrics produced by Aki Hata. She has performed at the largest Anisong festival, Animelo Summer Live, for 7 consecutive years since her debut.
She is mostly known as the singer for various anime theme songs such as "This Game" the opening song for the series "No game no life", "Redo" the opening song for the series "Re: Zero kara hajimeru isekai seikatsu", and the theme song for the theatrical release "No game No life Zero".
She plays the voice of the lead role for the TV series "LOST SONG" which aired from April, 2018 as well as sang the opening theme song "Utaeba Soko ni Kimi ga Irukara" of the same series.
kz (livetune)
DJ (I ♥ anisong)
kz(livetune) is a creator who is behind many Japanese Anisong and Game music hits.
He is best known for hits such as Google Chrome Japanese TV commercial, Hatsune Miku version song "Tell Your World". Starting with "Hand in Hand" which was the theme song for Magical Mirai (Hatsune Miku Concert Tour) 2015, he not only has created countless hits featuring Hatsune Miku, he has worked in other genres including internationally well known EDM artist on dance music remix works with ZEDD and Afrojack on an official level.
Kizuna AI
Virtual Talent
Kizuna AI began her virtual talent activities in December 2016.
She became the first Virtual YouTuber starting up her own channel with her slogan being "I want to connect with everyone."
Her official YouTube channel "A.I.Channel" has reached over 2.6 million subscribers and her official gaming channel "A.I.Games" has reached over 1.3 million subscribers.
In July 2017, she released her first original track "Hello, Morning" and ranked in at #1 on Spotify Japan Weekly Viral Chart. In October of the same year, she released 9 consecutive singles every week produced by DJ's such as Yunomi、Avec Avec、Nor、Pa's Lam System、TeddyLoid、MATZ、DÉ DÉ MOUSE、and ☆Taku Takahashi.
All 9 tracks reached #1 on iTunes store electronic charts drawing a lot of attention. Furthermore, in December of the same year, she had the world's first and biggest Virtual YouTuber 2 day concert "Kizuna AI 1st Live "hello world"" in Tokyo and Osaka.
In 2019, she released her collaboration track W&W ft. Kizuna AI "The Light" and "AIAIAI feat. Yasutaka Nakata." She has been attracting attention not only in Japan but also worldwide.
Kizuna AI's appearance will be via a specially pre-recorded message just for SMASH!
Kugimiya Rie
Voice Actress
SMASH! are absolutely delighted to bring the best of the best to our 2019 guest line-up (not that we really care or anything) … Please welcome Rie Kugimiya!
You may know her from some of her prominent roles such as Alphonse Elric from Full Metal Alchemist, Shana from Shakugan no Shana, Happy from Fairy Tail, and additionally, Aisaka Taiga from Toradora, for which she won Best Actress in the third Seiyu Awards.
With over 150 characters in her repertoire, Rie Kugimiya's work ranges from her popular anime voice work to internationally successful games such as Ni No Kuni II: Revenant Kingdom, Fire Emblem Awakening, and the Persona 4 game series.
Queen of Shoujo: Kugimiya Rie Sunday, 1pm – 2pm at Main Stage
With one of the most versatile voices amongst female characters in anime, Kugimiya Rie's skill ranges from sweet girls, to some with serious attitude! From a previous winner of Best Actress in the Seiyuu Awards, come along to see her!
Shounen with Kugimiya Rie Sunday, 3pm – 4pm at Sakura Room
Kugimiya Rie is not just the sweet Shoujo characters you know and love. In this panel, you'll experience first hand in her male roles.
Abe Atsushi
Voice Actor
His major roles include Touma Kamijou from A Certain Magical Index, Moritaka Mashiro from Bakuman, Kokonotsu Shikada from Dagashi Kashi, Kouichi Sakakibara from Another, and Sougo Ousaka from IDOLiSH7.
You may also recognise his voice as supporting characters in popular series like Boruto, Cardfight!! Vanguard, and Yowamushi Pedal.
Super Abe – Actor and Esper?!  Saturday 12pm – 1pm at Main Stage
There will be supernatural happenings at this panel will be Abe Atsushi's live dubbing – this panel will show off some voice acting with scenes from high energy works that Abe has featured in!
Abe Atsushi and the Art of Voice Acting  Sunday 10:30am – 11:30am at Sakura Room
Just like some of his characters, Abe Atsushi is going to present his skill – the art of voice acting! Join us and enjoy some live dubbing and a Q&A to explore his career in voice acting with some unbelievably talented characters, too!
Orikasa Fumiko
Voice Actress
SMASH! welcomes our next guest, Japanese actress, voice actress, and singer,  Orikasa Fumiko! You have probably heard her as the voice of Kuchiki Rukia from Bleach, Momo Satsuki from Kuroko no Basket, and Riza Hawkeye from Fullmetal Alchemist: Brotherhood.
Fumiko's voice is also featured in one of the most popular fighting games – Streetfighter – as Chun-Li, and she even performed the insert song for the Little Witch Academia OAV, "Lotte's Song of the Spirits".
The sheer number of characters she has voiced is a show of her amazing talent, and we can't wait to see her at SMASH! 2019!
Orikasa's career – from Alchemist to…! Sunday 2pm – 2:30pm at Sakura Room
Orikasa's voice acting repertoire expands far and wide, so join us for some incredible live dubbing from a top professional in the voice acting industry! Her versatility in the craft is inspirational and invaluable to all aspiring voice actors.
Toriumi Kousuke
Voice Actor
You may recognise his voice in popular shounen series' like Kiba Inuzuka from Naruto, Imaizumi Shunsuke from Yowamushi Pedal, and Acnologia from Fairy Tail.
He also voices some of our favourite ikemen like Hajime Saito from Hakuoki, Sakamaki Shu from DIABOLIK LOVERS, and Aijima Cecil from Uta no Prince-sama.
His wide range of experience in roles from Rin Setsu A from Thunderbolt Fantasy to Junpei Iori from Persona 3, shows his limitless talent which we can expect to see at SMASH! 2019!
Toriumi Kosuke: Ready your Otome Hearts Saturday 11am-2pm at Main Stage
Get ready for Toriumi Kosuke to make your heart flutter as we listen to him voice one of your favourite characters, and dive deeper into his career that combines voice acting and singing, while we explore the world of idols!
Mainstream for Main Stage: Toriumi has Charm for Everyone Sunday 12pm – 1pm at Main Stage
Not just appealing to your inner maiden, Toriumi Kosuke's deep career has brought you characters from some of your favourite shounen shows, as well as some more unique titles. Come for some fun with live dubbing, discussion into the anime industry, and even some silly activities!
The Anime Man
Youtuber
Joey Bizinger, better known as The Anime Man, is a Japanese-Australian YouTuber with over 1.8 million subscribers currently residing in Japan. Since 2013, he has been reviewing, analyzing, and critiquing anime, otaku and Japanese culture in a comedic and cynical way.
His appearance at SMASH is made possible by BOOK☆WALKER, KADOKAWA's official eBook store for digital manga and light novels. https://www.facebook.com/bookwalkerglobal/
Youtube: theanimeman
Twitter: @TheAn1meMan
Instagram: @joey.the.anime.man
Tamura Junichiro
Animation Producer
A warm welcome to our next SMASH! 2019 guests, Tamura Junichiro.
Tamura Junichiro is an Animation Producer and Senior Manager of KADOKAWA Corp., who has worked on popular series like The Rising of the Shield Hero, Prisma Illya, Bungo Stray Dogs, Chio's School Road, Angolmois, and more.
Dear Kiss
Idol Group
This brand new idol group have already captured the hearts of many, and appeared in the Tokyo Idol Festival, one of the biggest idol events, only 4 months after their debut in April 2016.
Their newest single, "Tameikimo Sekai wa Iranai" which was released in April last year, topped the J-Pop daily charts and ranked 10th place in the weekly charts.
The group currently consists of 5 members, "Saki", "Miiwa", "Rikako", "Nonoko", and "Maho", and have already held live concerts at C3AFA in Singapore 2018 and in Hong Kong 2019, and now DEAR KISS is bringing their charming talents to SMASH! 2019.
Swallowtail
Butler Opera Group
Since 2006, Swallowtail Butler Cafe has been the pinnacle of an experience through its service and philosophy. It brings together the aesthetics of Victorian aristocracy and meticulous service to provide a comforting and regal experience.
The butlers eagerly await your return from your busy day-to-day so that you may relax with a cup of tea; if only for a moment. In addition to their renowned hospitality, the butlers work hard to conduct stage and musical acts for the lady's enjoyment. This talented Opera Group performs operettas, concerts, and make public appearances at events. Extending beyond the well-practiced hospitality, the butlers demonstrate their many creative talents in the pursuit of bring forth a smile. Many works have been created and performed with over a dozen CDs and DVDs released in the past decade.
Swallowtail Butler Opera Group's dedication and ability is exemplary; SMASH! Maid Cafe has the pleasure of bringing such quintessential butlers to SMASH! 2019.
Suda Goichi
Game Director
Suda Goichi is best known by his pseudonym SUDA51 and in 2019 this acclaimed game designer will be landing in Sydney for SMASH! Sydney Anime and Manga Show.
Starting his career as game planner at Human Entertainment for wrestling games in the 1990s SUDA51 is now the Managing Director of Grasshopper Manufacture Inc, and won a VIGAMUS Award in 203. Grasshopper Manufacture inc. impressive array of titles include Lollipop Chainsaw, No More Heroes, Killer7, Silver Case, and the brand new Travis Strikes Again: No More Heroes exclusively for the Nintendo Switch.
SUDA51 works as game director, designer, writer, creative, and executive producer, on titles that never fail to grab attention upon release.
https://www.grasshopper.co.jp
https://twitter.com/suda_51
Gaming Panel Sunday 1pm – 2pm at Gaming Stage
SUDA51 is going to hold a special talk session just for fans in which he'll discuss the development process, behind-the-scenes anecdotes, and more from Travis Strikes Again: No More Heroes for the Nintendo Switch, released this past January with the second round of DLC released just this April and also of his past games.
King
Cosplayer
Since 2001, Taiwanese cosplayer and creator, KING, has been killing the cosplay scene, truly earning his name in the game. Known for his bold and unapologetic style, KING is unafraid to explore more dangerous themes, and has been recognised as a prominent judge in WCS finals in both China and Taiwan, as well as guest starring at conventions all over the world including Indonesia Comic Con, HobbyCon, and now SMASH! 2019!
His skill, dedication, and attention to detail in his work has seen his invited to over 100 international cosplay competitions, working as an ambassador alongside numerous gaming companies across Asia, and magazine work worldwide, and fans of Japanese pop-culture can recognise KING from his daring male characterisation and BL work to his more feminine cosplays.
SMASH! are extremely delighted to welcome KING to his very first Australian guest appearance, and we look forward what adventurous character he will be coming as!
Notable Cosplays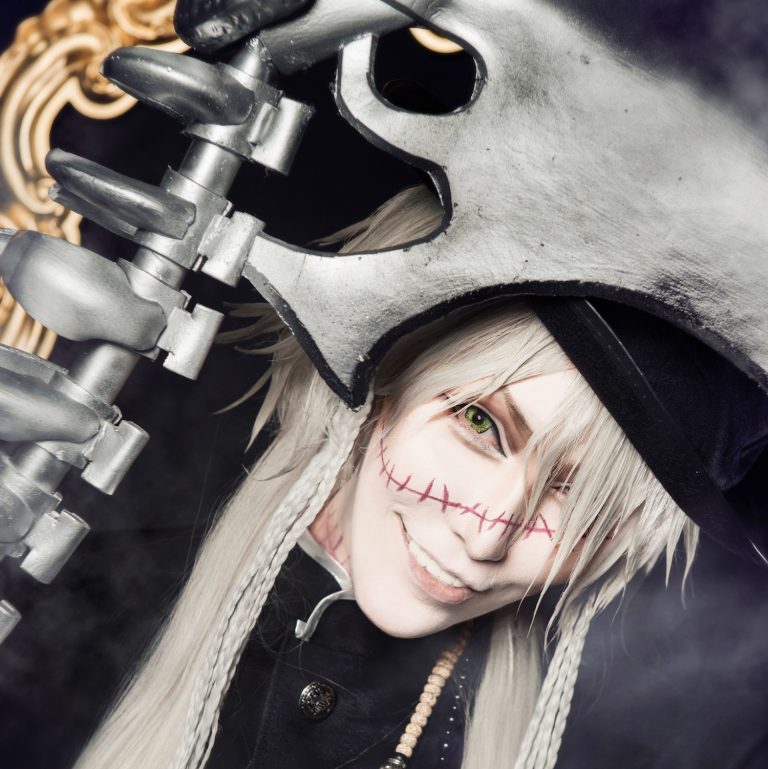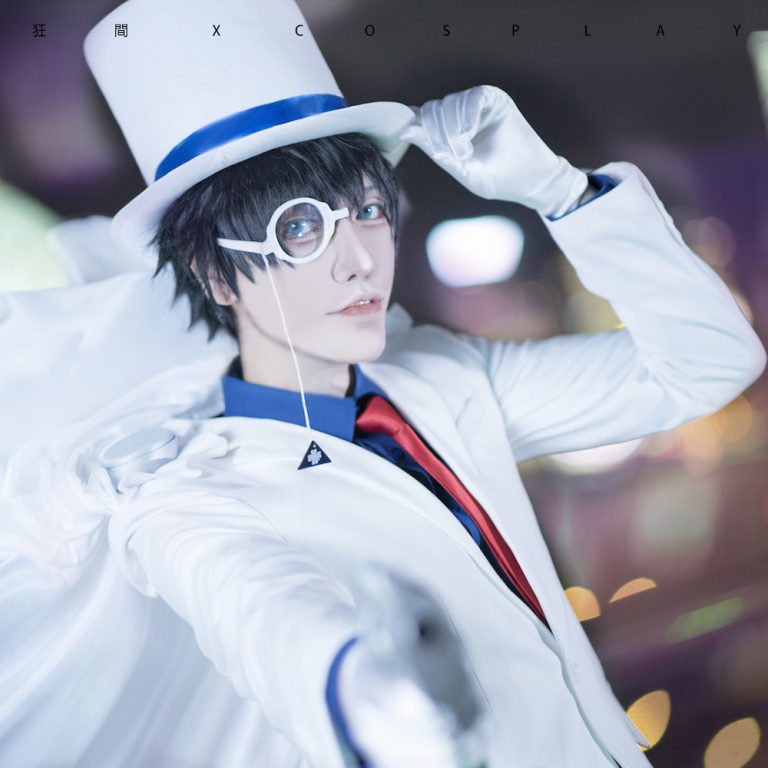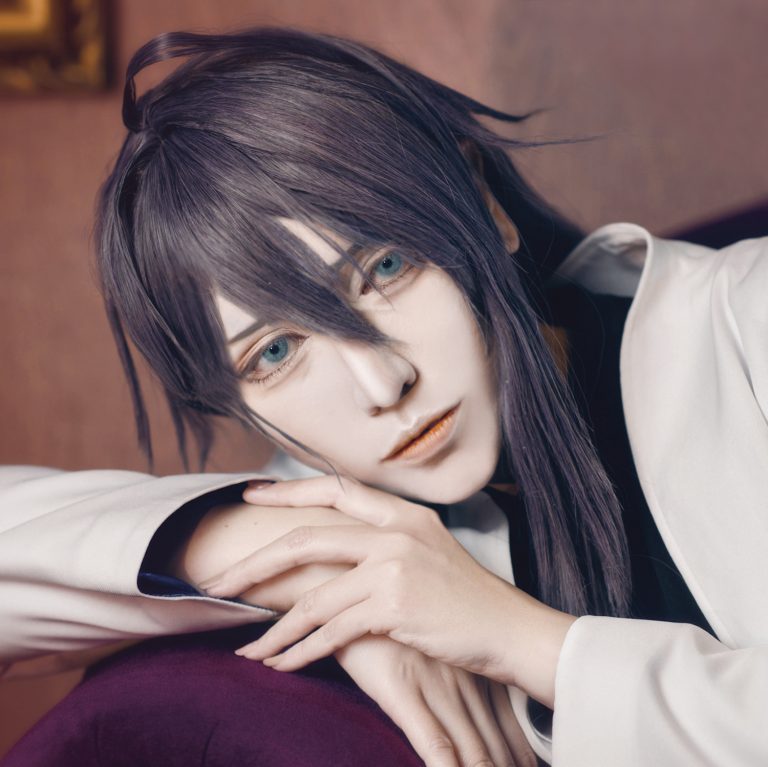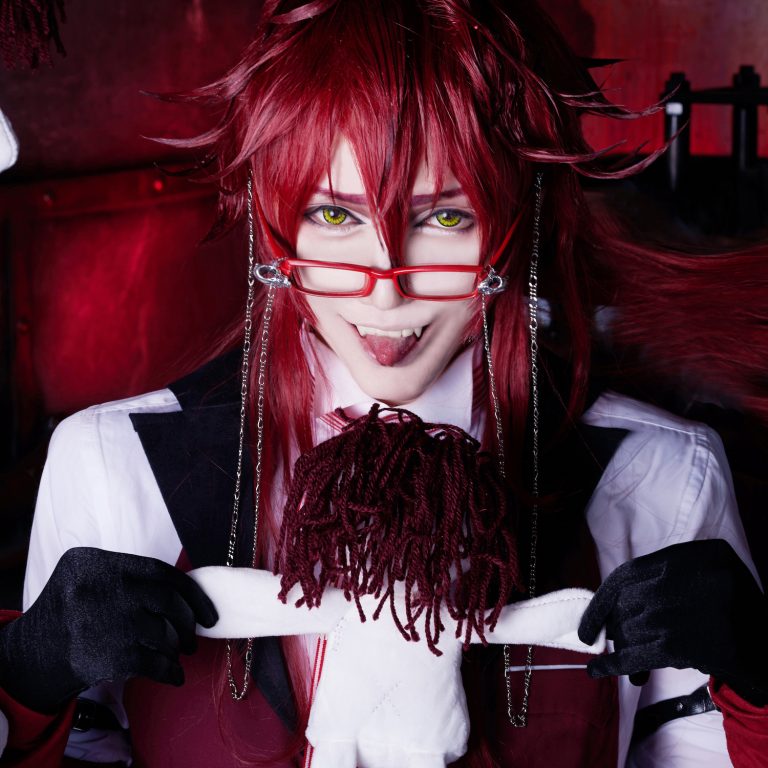 Haneame
Cosplayer
Taiwanese cosplayer Haneame is making a splash across the international cosplay scene, working with companies on promotions for titles such as Fate Grand Order, Ragnarok Online, and Shadowverse. She has released 10 full photobooks, a host of merchandise, graced numerous conventions as a guest, and appeared in magazines and on TV over the last 4 years.
2019 will be the first time Haneame has appeared in Australia and we're excited to see what cosplay she will reveal to us at SMASH!
Chihiro
Cosplayer
We are delighted to welcome the absolutely adorable Chihiro to SMASH! 2019! Originating from Taiwan, Chihiro has charmed her fans time and time again, making repeated appearances as a VIP guest in local events such as at the Taipei International Comics & Animation Festival before taking her talents international and stunning the world with her cosplays making appearances in Japan, Malaysia, Philippines, Indonesia, Thailand, Vietnam and China.
We are super excited and cannot wait to have Chihiro in Sydney! Please join us and show her our support!
Baozi & Hana
Cosplay Duo
SMASH! are excited to welcome back our favourite 'moemoe' Chinese cosplay duo, Baozi and Hana! The pair have been cosplaying and posting content together for years, and with Baozi as the prop-making legend and Hana as their make-up connoisseur, they have become internationally recognised as aces of their artforms. Baozi and Hana have also started their own cosmetics line, Flower Knows.
Known for their couple cosplays of popular series' such as Free!, Yuri on Ice, and Cardcaptor Sakura, Baozi and Hana have guest starred at conventions all over Southeast Asia, North America, and of course, Australia! We're looking forward to having Baozi and Hana bring back their charm at SMASH! 2019 at ICC Sydney.
Notable Cosplays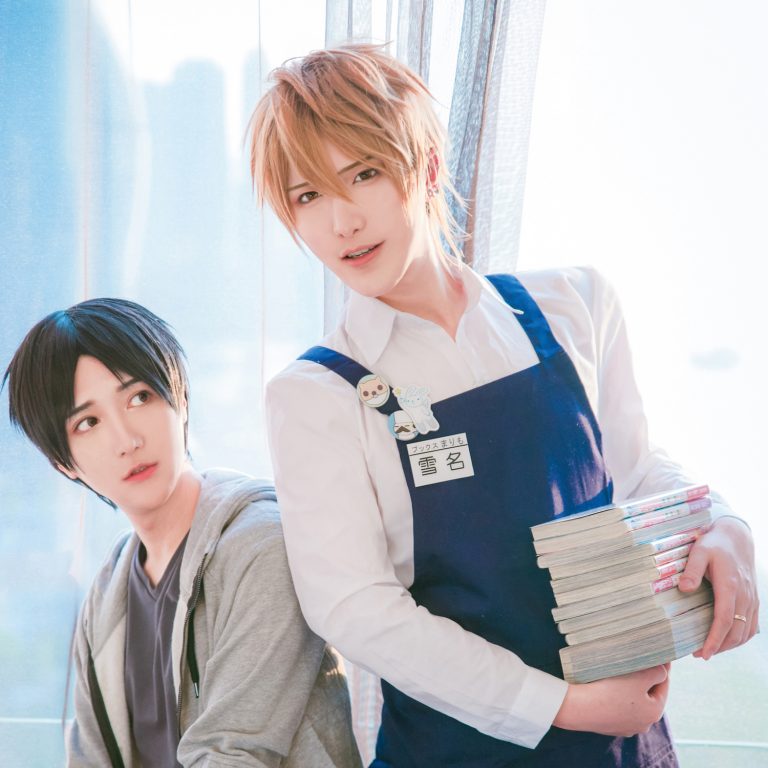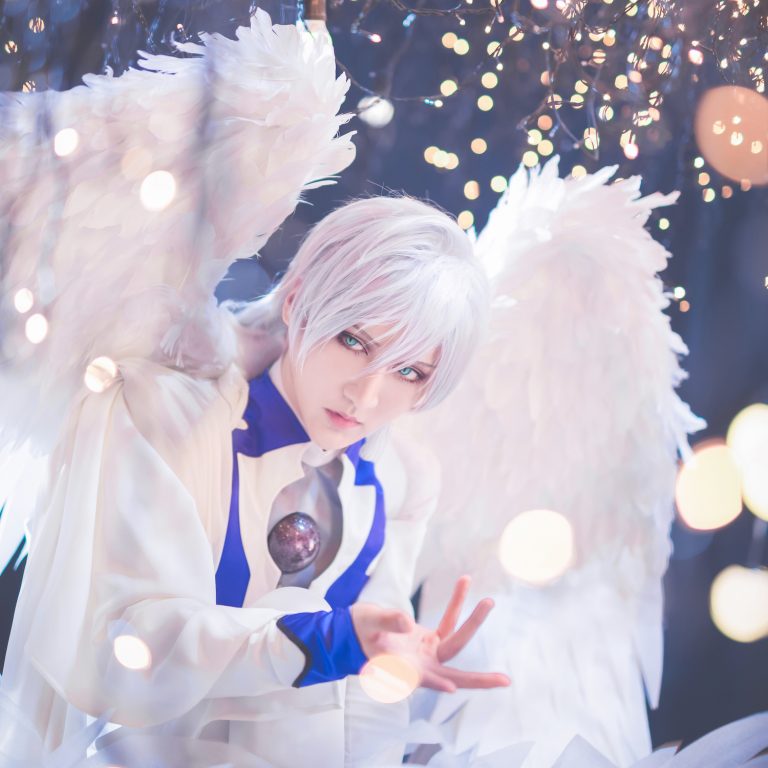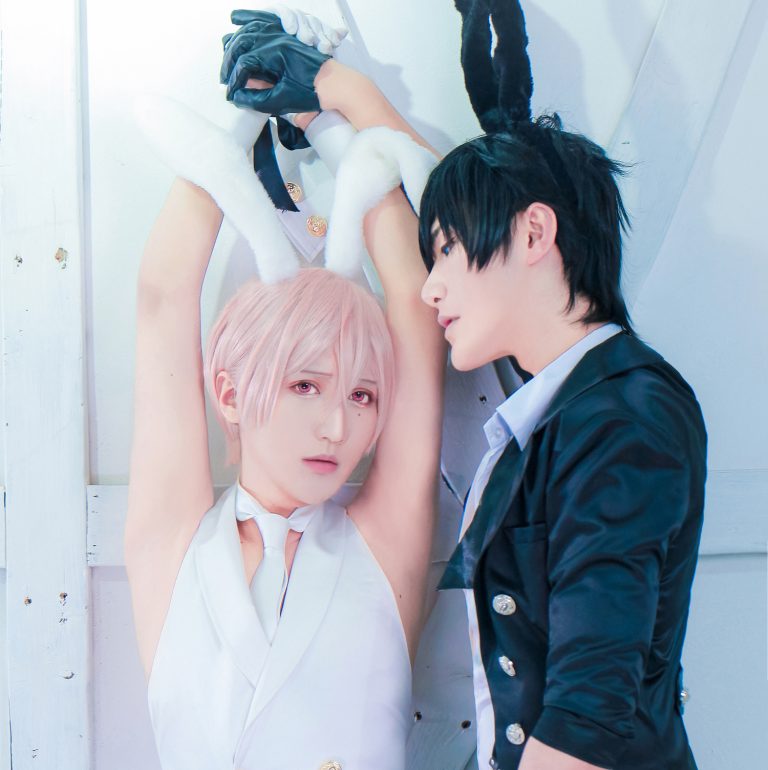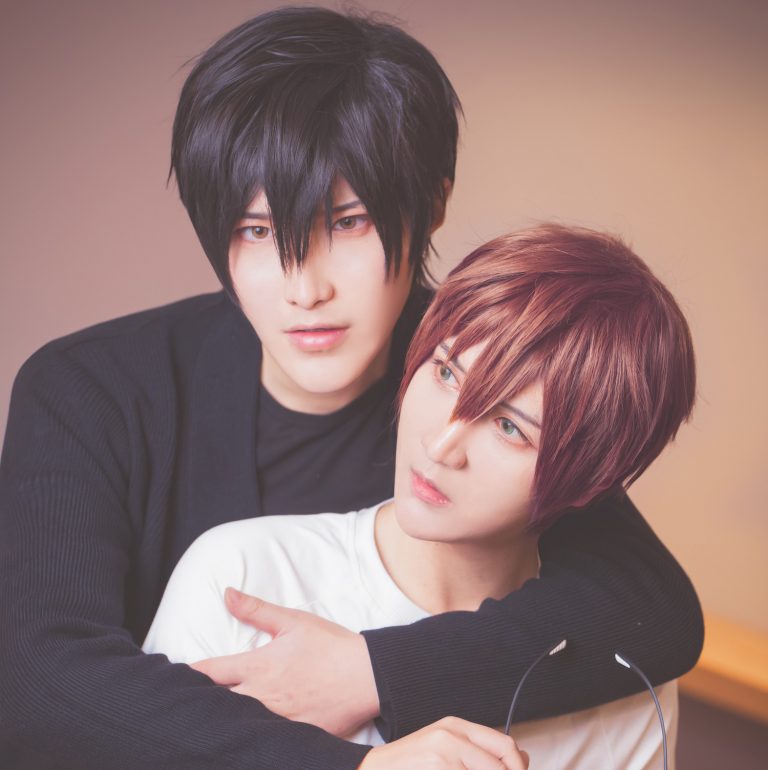 Ayasa
Violinist
Born in Tokyo, 1991 and studying violin since the age of three, Ayasa has gone on to participate as a Soloist with the Saint Petersburg Festival Symphony Orchestra, selected by conductor Andre Anicharnov for their concert tour. She began her TV appearances in variety shows and TV commercials in 2015, and has been a violinist in many popular artists bands.
Alongside this, she has an interest in anime and has cosplayed characters while playing violin covers of her favourite anime songs, uploading some of these to her YouTube channel.
With her high quality performances, and her high quality cosplay she has captured the hearts of anime fans, and now has 290,000 subscribers.
She has received numerous offers to appear at anime events beginning with China, and then other countries around the world. In 2018 alone she appeared at 20 different conventions.
Mizushima Seiji
Anime Director
Since 1992 Director Mizushima Seiji has been a constant presence in the world of Anime with Fullmetal Alchemist, Shaman King, Mobile Suit Gundam 00, UN-GO, and 2018's Beatless under his portfolio.
His work as a storyboard artist has seen him involved in titles such as Boku no Hero Academia and Appleseed: Ex Machina. This stellar career has earned Mizushima the Best Animation Director award at the 15th Animation Kobe awards as well as appearances at international conventions such as AnimeExpo, Otakon and Fanime in California.
SMASH! are very excited to welcome him to Sydney this year and we look forward to experiencing the passion and excitement for Japanese pop culture he will bring with him.
Directing & Music Combo: Shima feat. Mizushima! Saturday 4pm – 5pm at Sakura Room
Guests who panel together, party together! Shima is bringing his musical background game (literally), with a special performance of some game project compositions. Mizushima will help guide us down Shima's music career, and the directions he took to get there.
AND CUT! – 30 years of anime with Director Mizushima Seiji Sunday 11am – 12pm at Main Stage
Welcome to our Talk Show with special guest, Director Mizushima Seiji! With over 30 years of experience in the anime industry, we'll see where it all began, to how he got to where he is today. Stay tuned, we hope to see you there!
The Art of Storyboarding – From Ink to Screen with Mizushima Seiji Sunday 3pm – 4pm at Art Stage
One cannot simply bring an anime into existence, but Mizushima Seiji has been the root of many storyboards that have brought iconic to life throughout the years. Get some exclusive looks at his original storyboards, and learn the art of storyboarding.
DJ Hosaka☆
DJ
A DJ who has been actively spreading anime song all over the world by his DJ mix.
He has performed in more than 7 countries and counting.
Besides his DJ career, he is also active as a script writer, music producer as well as event producer.
Gear (GinyuforcE)
Performer
Leader of "GinyuforcE", a pioneer of wotagei / cyalume dance group.
They have been performing and spreading the art of wotagei / cyalume dance all over the world.
Their unique performance has been featured in Japanese TV programs several times and even made an appearance on TV commercial.
Latte (GinyuforcE)
Performer
A member of "GinyuforcE", a pioneer of wotagei / cyalume dance group.
They have been performing and spreading the art of wotagei / cyalume dance all over the world.
Their unique performance has been featured in Japanese TV programs several times and even made an appearance on TV commercial.